【Senior Interview】 International Industry Group Chairman Shi Qianping Was Exclusively Iterviewed by Mainstream Media Dazhong
2020-1-17
2019 is a very extraordinary year. Ten thousand hard-working Qilu children are invigorated, pragmatic and innovative, and have left a strong mark in the era of promoting the high-quality development of Shandong's economy.


Facing the opportunity period, the critical period and the golden period of promoting high-quality development, Shandong real estate industry actively seeks reform and transformation, from "extensive" to "intensive", and continues to develop in the refined and professional field, gradually entering the "city operation and development "In the new era, more operating models provide supporting services for urban development.
Demai International Industry Group, as the vice president unit of Shandong Real Estate Chamber of Commerce, was invited to participate in the annual summit of Shandong real estate industry, and was interviewed by the official media-Dazhong.com.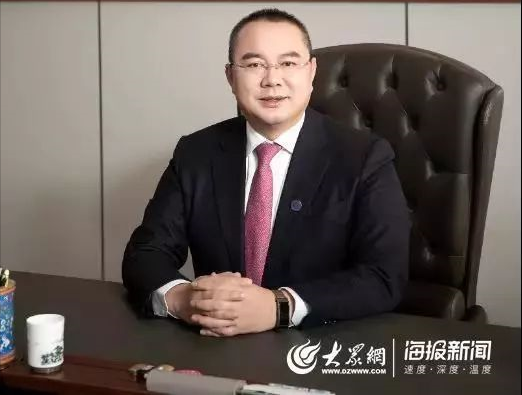 Demai International Industry Group is an investment group focusing on investment, construction, operation and management of high-tech industrial parks. Involved in science and technology industry, industry incubation, business operations, financial investment, property management, cultural education, international medical and other related fields.
Demai International adheres to the operation model of "one park, one industry, one park and one format", with the mission of "building an industrial chain ecosystem and forging a city industry business card", leading the cluster of business formats through core industries, innovation and capital-driven innovation The industrial development mode attracts, integrates, and drives the upstream and downstream of the industrial chain, promotes the convergence of resources in the industrial park ecosystem, and is committed to becoming the nation's leading industrial group focused on creating urban characteristic industrial chain gathering areas, and achieving the grandness of "urban industry brand shaper" Vision.
Chairman Shi Qianping said that Demai International Information Industrial Park is a major project invested and built in Jinan City, focusing on high-end manufacturing and headquarters economy. Its completion will become the leading and high-standard industrial ecosystem template for high-tech systems in China. It will definitely add new impetus to the development of Jinan's real economy, which is of great significance for optimizing the development of Jinan's economic industrial structure.
Chairman Shi Qianping said that he had already displayed a thousand pieces of brocade in the old year and made another hundred feet in the new year. We bid farewell to 2019 and usher in 2020 full of opportunities. On the occasion of the arrival of the Spring Festival, on behalf of Demai International Industrial Group, I would like to extend festive greetings to friends from all walks of life. I wish you all good health, family happiness and all the best.
It is reported that on the afternoon of January 10, under the guidance of Shandong Federation of Industry and Commerce, hosted by Shandong Internet Media Group, Shandong Real Estate Chamber of Commerce, Yinfeng Real Estate, and undertaken by Dazhong.com, Jinan Vanke, Tianhong Holdings, Gold Development Group, Jinke Real Estate , Jianbang Real Estate and Hengxin Group co-sponsored the 5th Shandong Provincial Real Estate Industry Annual Summit and the 1st Real Estate Spring Festival Evening was successfully held in Shandong Tower
As one of the influential and authoritative summits in the Shandong real estate field, the 5th Annual Shandong Real Estate Industry Summit and the 1st Real Estate Spring Festival Gala took the theme of "Capturing Shandong's Rising New Opportunities and Promoting High-Quality Development of the Industry" as the theme and gained social Wide attention from all walks of life.